2020 was surely a dark year for the entire world
We, Le casette di Osvaldo We, Le cassette di Osvaldo, believed in the future: we invested and we worked to let the fear go away and we thought about the future.
We bought, with sacrifice, a small building which has been abandoned for years. We renovated it completely, with the care that distinguishes us and with as much love as possible we have brought the SEASONS to life!
A few steps away from the Casette di Osvaldoalong the historic Via Mascari and before coming out into the Piazzetta of the church of S. Marta, we come across the building that houses four brand new flats which we wanted to dedicate to the seasons. So that, they may be a rebirth from all that the world has passed, they may remind us that everything passes, and make us still believe in the future!
Roberta supported by her husband Alessandro, and her daughters: Rachele, Carlotta and Matilde, furnished the new flats with taste and attention. The expertise, gained from running La cassette di Osvaldo, gave her a keen eye for guests' needs so that she could anticipate them; this can be seen in the furnishing and utilities with which she has equipped the new flats.
We just have to see WINTER, SPRING, SUMMER and AUTUMN and you can choose the location for your stay in Lecco!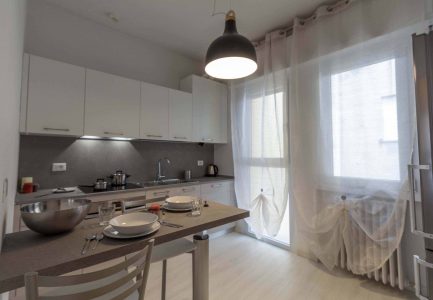 Modern, comfortable flat with mood-sensitive tones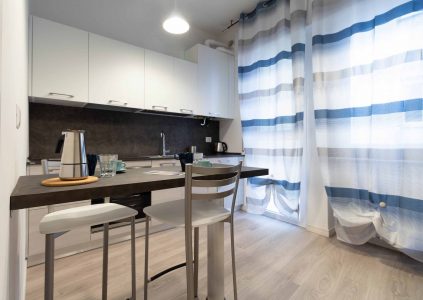 Bright colours in a comfortable and complete flat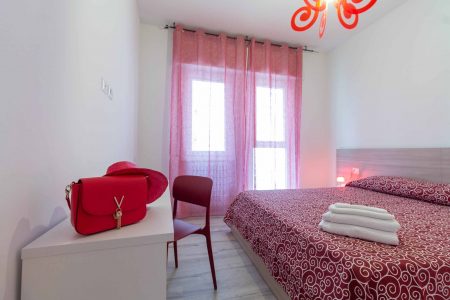 All the light of summer for a warm and comfortable welcome.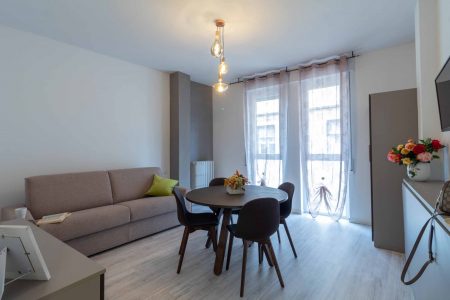 All that you need in warm autumnal colours